We care and it shows.
---
We don't own all properties we manage, but we manage all properties like we own them. 
For the past two decades, Compass Properties has grown its commercial real estate portfolio in Wisconsin by building long-term relationships and focusing on the Wisconsin markets it knows best.  Today, Compass Properties has more than 1.5 million square feet of commercial office space under management — primarily in Madison, Milwaukee and Central Wisconsin.
We don't own all the properties we manage, but we manage all properties like we own them.  By managing like owners, we listen, then collaborate to create and sustain exceptional work and living spaces that fuel the success of our tenants and add value to the Wisconsin communities we serve.
.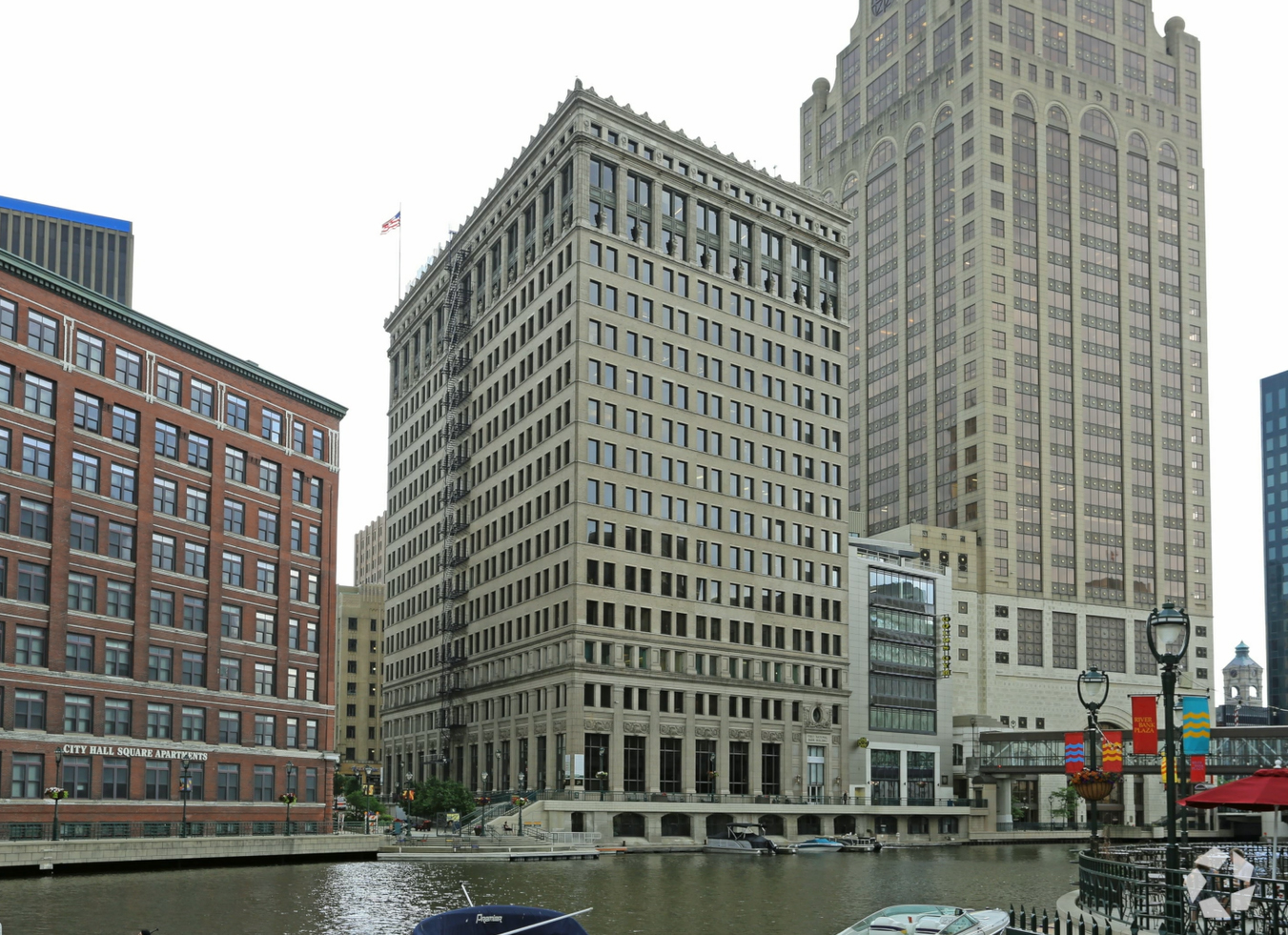 CityCenter @ 735 Milwaukee, Wi
The occupancy rates in the properties we manage are consistently higher than market averages.
That's due in part to our focus on building long term relationships, along with our responsiveness and exceptional customer service. Our highly qualified management team includes a Certified Property Manager, Property Managers, tenant coordinators and property accounting staff. We encourage and reward an entrepreneurial spirit and a "yes, we can" approach to problem solving. We believe that treating people fairly and with respect is just not the right thing to do, it's the right way to do business.
Esser Place, Middleton, WI
Leasing
Our Property Managers are also licensed real estate brokers and typically serve as the leasing agents for our properties.  We feel this creates synergy, accountability and an ability to execute a project management strategy that's customized to the needs of each tenant and its space needs.     If we do have a property without an onsite manager, we dedicate an experienced leasing specialist who is focused on the needs of the prospective tenants.  We don't view the signed lease as the end of the transaction; rather it's the beginning of a long and mutually beneficial  relationship.
We think a tenant's office space should reinforce its brand, help its employees be as productive as possible, and help the company attract and retain talent. When we work with tenants today, we get to know their business and their specific office space objectives.  That helps us determine the amenities and space that's most appropriate for their needs.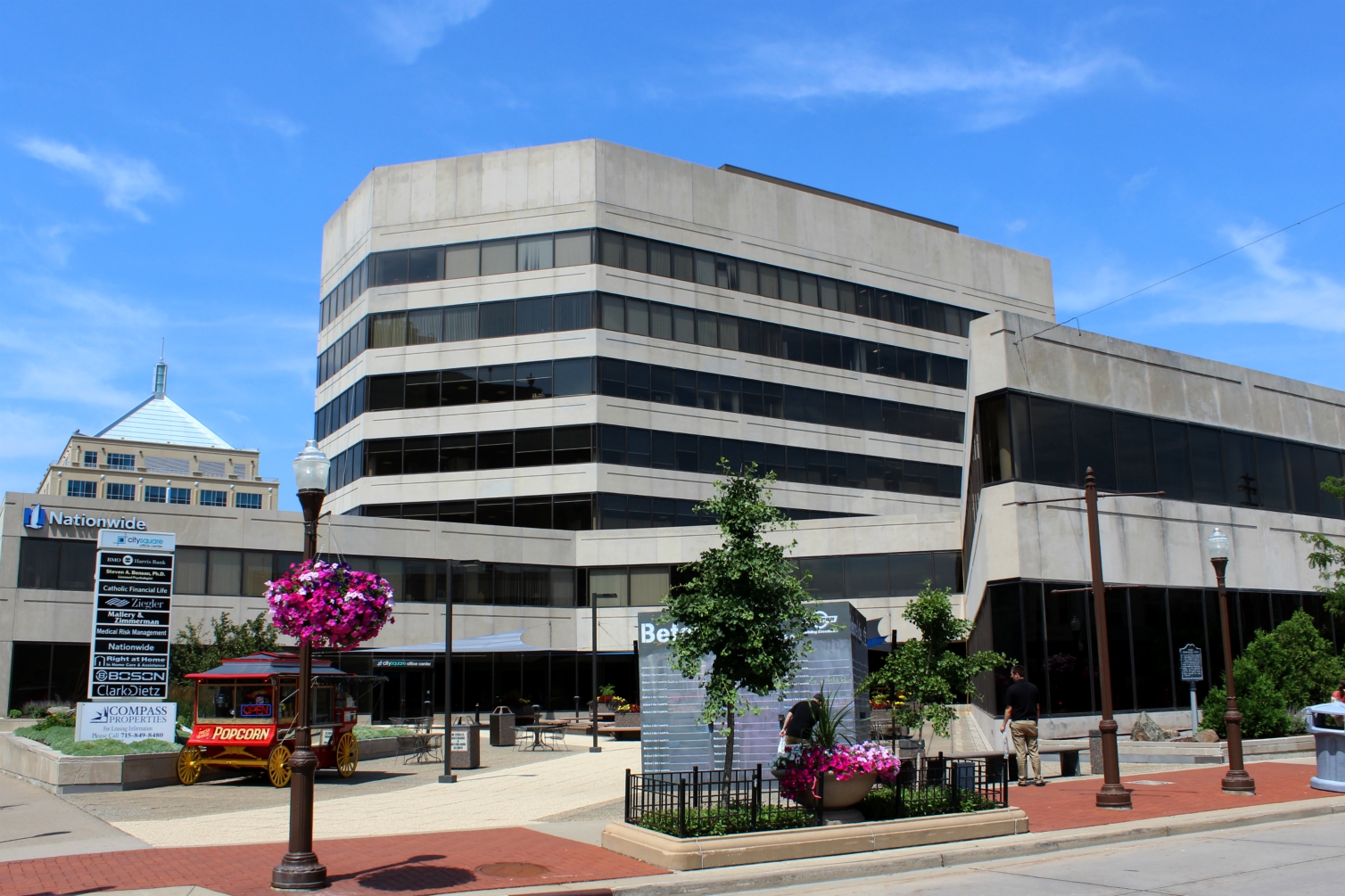 CitySquare Office Center. Wausau, WI
Construction & Maintenance
Maintenance issues that are not handled in a timely and effective manner often lead to high tenant turnover rates. That's why Compass Properties has invested in its own maintenance and construction staff, which is either onsite at our buildings or within minutes of each property we manage. Our team has the versatile capabilities necessary to handle everything from simple repair jobs to extensive renovation projects. By collaborating with tenants, project managers and architects, our award-winning construction staff are key contributors to build-outs for new construction and remodeling projects. Our technicians are equipped with the latest in building technologies and our systems are designed to foster transparency and accountability.
Our maintenance and building services help keep our tenants satisfied, reduce turnover and attract better tenants.   For our investors and owners,  our exceptional maintenance and renovations services help maintain property value and reduce risks.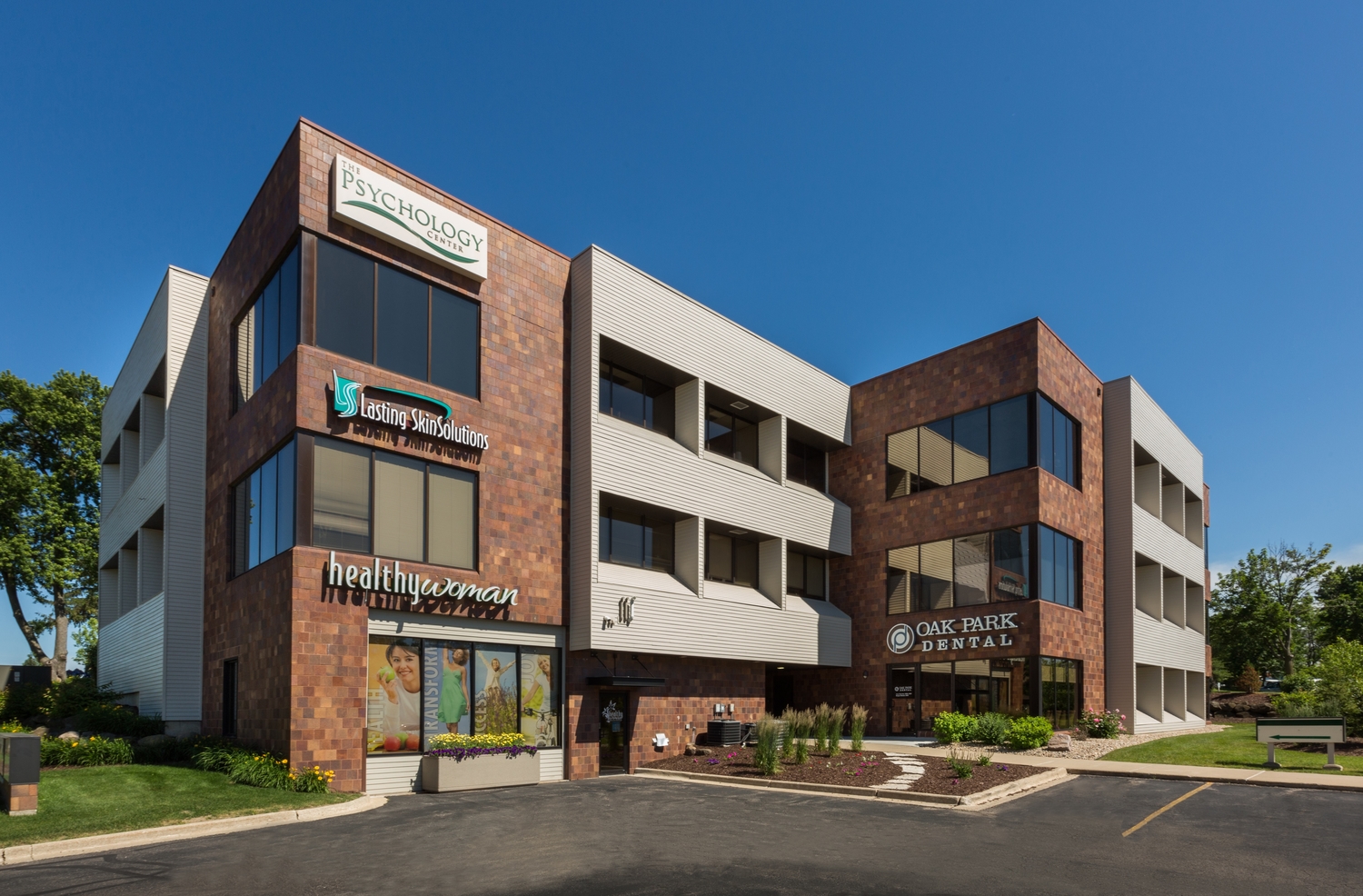 High Point Plaza. Madison, WI
Tenant Services
Compass Properties provides a full spectrum of tenant services for our retail, residential and office space properties. Tenants appreciate our in-house leasing, property management, concierge, construction and maintenance support services. By utilizing our own employees, we can best meet the needs of our tenants in a responsive and qualitative manner. Beyond responding to our tenant's requests, our team constantly innovates to anticipate the ever changing business needs of our buildings and the tenants in them. We lead the marketplace when it comes to innovative and high quality tenant services and whenever possible find a way to say YES.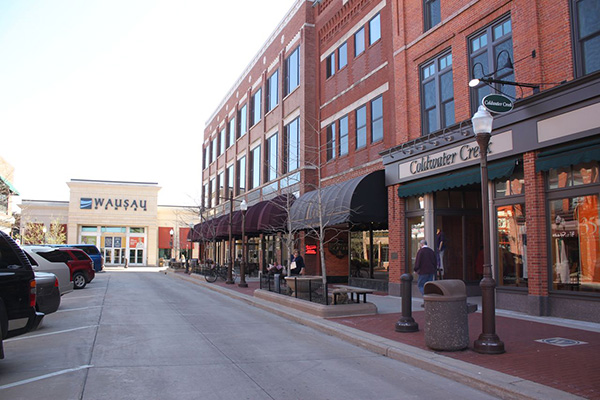 Third Street Lifestyle Center, Downtown Wausau, WI