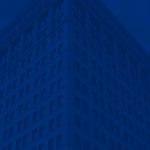 Our Founders
Compass Properties was founded in 1999 by John and Patty Noel, lifelong entrepreneurs and philanthropists.   A Milwaukee Business blog said John's been accused of being a "serial entrepreneur," when it comes to commercial real estate and "evidence suggests he's guilty."  The Noels launched Compass Properties to marry their love of "building things" with their passion for making a difference in the Wisconsin communities where they live, work and play.  They have amassed a portfolio of more than 1.1 million square feet of buildings, starting when John was just 21 and went door to door as a college student in Stevens Point, buying land leases to houses near the university.
John and Patty's entrepreneurial spirit, value-based approach to doing business, and willingness to lend a hand to those in need form the foundation of Compass Properties' DNA.
Entrepreneurism
In 1985, John Noel left his job as vice president of Sentry Insurance's International Division to found Travel Guard, a provider of travel insurance and assistance.   Under Noel's leadership, Travel Guard evolved into a worldwide leader through its well-earned reputation for unparalleled service, and a value-based approach to doing business.   Over the next two decades, John built a diversified portfolio of companies under the "Noel Group" banner which included Travel Guard, Marathon Travel agency; MultiNational Underwriters, MyAssist, Insure America, and Compass Properties.
Noel sold MyAssist and Insure America to Berkshire Hathaway in 2014 to create Berkshire Hathaway Travel Protection and served as its President until May of 2015, when he moved into an executive advisory role for personal and health reasons.
In 2016, John Noel was inducted in Junior Achievement Wisconsin Business Hall of Fame.   He has earned numerous other awards for his business success, including being named as one of the Ernst & Young Entrepreneurs of the Year.
Philanthropy
An important part of John and Patty's "true north," value based approach to business is giving back to their local and global communities.  In 1993, the Noels established Make a Mark – a nonprofit humanitarian project that funds sustainable building projects in developing countries.  The current focus is a cooperative effort with the University of Wisconsin-Stevens Point called Trees 4 Children, in which forestry principles are utilized to help contribute to the financial self-sustainability of a village in Kenya with over 1,000 HIV/AIDS affected children and elders.
In 1996, John and Patty created The Noel Compass Scholar Program; a privately funded initiative specifically targeted at low-income, high achieving students of color from Wisconsin's urban communities.   The Noels also co-founded the Boys and Girls Club of Portage County and are major benefactors of the University of Wisconsin-Stevens Point, including a substantial gift for the renovation of the Noel Fine Arts Center. The Noels have also been very active in the Milwaukee area involved in projects ranging from Children's Hospital to economic development initiatives.  "I've known John Noel for several decades," said Milwaukee Mayor Tom Barrett  recently at a Groundbreaking for a new BMO Harris branch in the Sherman Park community.  "He and his family are committed to improving the economic realities for people who live in our city. We appreciate all that John and his family have done for Milwaukee."
In recognition of their philanthropic endeavors, the Noels were awarded the Franklin Covey Humanitarian Service Award, given to "outstanding individuals who reach out to improve the quality of life for individuals, groups or humankind."  Recently, they were the recipients of the inaugural Personal Philanthropic Leadership award from Tourism Cares; an award that "celebrate and share the accomplishments of those travel companies and individuals who are as successful in their community care and stewardship as they are in business."
John and Patty's humanitarian efforts were also recognized with honorary Doctorate degrees from their alma mater – the University of Wisconsin-Stevens Point (UWSP).   "John and Patty have changed the world," said UWSP Chancellor Bernie Patterson. "I know of no other individuals who live their values on a daily basis more than John and Patty Noel."
Value Based Approach
John and Patty subscribe to a value-based business approach that is best summarized by their motto:  "Our direction is led by our values."  Internally, the culture is based on integrity, respect for all individuals, creative cooperation and the constant quest for unparalleled excellence.  Externally, the Noels encourage their employees to share their time, talents and treasures with both local and worldwide organizations who support those in need.
"A life of purpose begin with a dream," John said in a commencement address at his alma mater, University of Wisconsin-Stevens Point.  "A dream to become someone. A dream to make a mark in your life and leave a legacy. Everyone should dream and then work to make those dreams come true."