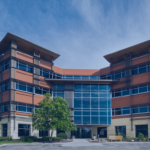 We Care, and It Shows
---
Locally owned, exceptionally agile, responsive, and customer focused Commercial Real Estate Management & Development company.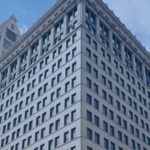 Feel the difference.
---
A "yes, we can" approach, keen attention to detail and value based approach to doing business.
Compass Properties is a privately held, Wisconsin-based company that develops, manages, and invests in commercial properties primarily in Madison, Milwaukee, and Central Wisconsin. Founded by the Noel family, we care about the communities in which we do business, and it shows through our collaborative, value-based business approach that's focused on building long-term relationships with our tenants, our business associates and our community partners. As a privately held and local company, we are exceptional agile, responsive and focused on delivering exceptional customer service. Most important, we listen, then collaborate to create and sustain exceptional working and living spaces that fuel the success of our partners and strengthen our communities.
"In this business, it takes a long time to build up a good reputation. Compass Properties has done a good job of that by building trust and keeping their commitments."
Brian Wolff, Vice President, CBRE
"To me, trust is the most critical factor in a business relationship and I rank Compass Properties very high in this regard. Basically, they always fulfill what they say they are going to do. They are responsive and they take care of their customers.  If I was opening a new office, I would check with them first."
David Smith, Principal, KJWW Engineering
"Compass Properties is a well-funded, private real estate developer that can do things that many larger companies can't. They have an entrepreneurial spirit, they are accessible, they listen and they take the time to quickly address any concerns."
Jeff Sherman, Co-founder/President OnMilwaukee.com
"I recommend Compass Properties to people all the time.  I know they will be given the same respect I get and they'll get first class service and attention."
Tim Rikkers, Managing Principal at Cresa