5 questions with Tyler Noel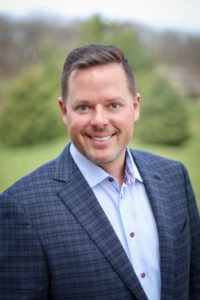 Tyler Noel. President, Compass Properties
Why is Compass Properties focused on Wisconsin?
We have deep roots in the Wisconsin and we've acquired decades of experience and local knowledge.   We're vested not only in the clients we serve, but in the communities in which we operate.  By focusing on the markets we know best, we can optimize our resources to deliver a consistent, high quality customer experience through our highly skilled/locally based maintenance team and our award winning real estate development staff.  Here in Wisconsin, we are very well positioned – lean enough to be nimble, but large enough and well capitalized to be a sizable force in our target markets.
Has the "back-to-the-city" movement for businesses changed the way you look at commercial development?
We've invested and developed downtown properties since our inception.  So it's been exciting to see the influx of businesses across the country coming back to urban centers in droves.   Much of this is driven by the need to attract and retain talent; especially young talent, who increasingly want to live in downtown areas that are bike able, walkable and near where they work and play.   Companies are gravitating toward redeveloped, historic downtown buildings with flexible work zones and collaborative space.  They want amenities like convenient food options, shared conference rooms, fitness facilities, bicycle parking, and a solid tech infrastructure.  These are all things we include in our developments, especially for the CityCenter @ 735 in Milwaukee, and our Third Street Lifestyle Center in downtown Wausau.
What's your approach to doing business?
As a values-based company, we operate and make decisions based on what's right for our tenants, our stakeholders, our employees and our communities. Our team has a great deal of business expertise and experience – you could say we are really business professionals first, and real estate professionals second.  We don't view buildings as commodities, but rather part of the solution process. So when we make decisions, we factor in how it will impact our tenants' employee recruiting/retention, how it will impact customer acquisition, how it will it contribute to long term growth, and how will it meet community needs.
What do you like most about your job?
The relationships. I have the chance to do business with many of best and brightest business professionals in Wisconsin.   I get to interact with a strong team of colleagues who are customer-focused, work hard, but have fun doing it.  There is also a great deal of satisfaction when a property redevelopment is completed, and you get to see your vision come to life.
What's the key to a good business relationship?
Trust. That's earned when you treat people fairly and with respect.  When you follow through on commitments, and consider mutual benefits in the decisions you make.   When you are transparent, accessible and responsive.