Compass Wins National Award for Sustainable Design, Energy Efficiency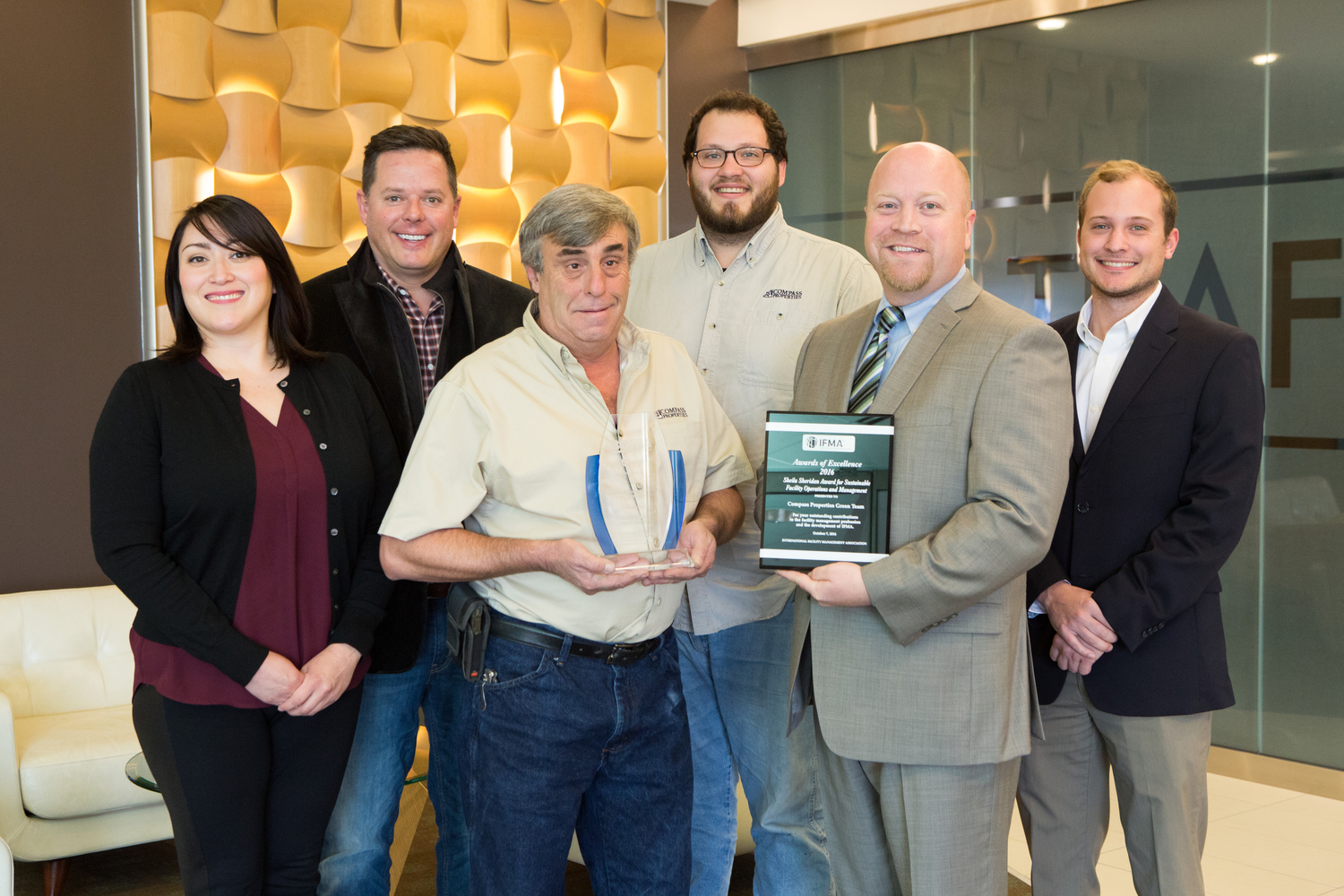 The annual award is sponsored by the International Facility Management Association (IFMA) and recognizes leadership, innovation and excellence in environmentally responsible and sustainable building operations and management.
"It's a great honor, and we are very, very pleased to have earned this prestigious award," said Tyler Noel, Compass Properties President. "First of all, it's a tribute to the tremendous folks on our maintenance and facilities team who go above and beyond nearly every day."
"The award also affirms our commitment to sustainable operations, waste reduction, energy conservation and support of healthy lifestyles," Noel said. "This commitment has a positive and significant impact on our tenants, as it contributes to the health and wellbeing of their employees, helps them attract the talented employees they need, and reduces employee turnover."
Compass Properties earned the award based on its strategic sustainability plan for its properties in the Madison, Wisconsin area that was developed with the assistance of Sustain Dane (a Madison-based local non-profit organization) and the MPower Business Champion program, which includes a nationally recognized model providing a customized strategy along with connecting businesses to resources, sustainability experts, proven methods and best practices.
The Compass Property "Green Team" addressed water consumption through installation of motion-sensing faucets and water bottle filling stations in its buildings, the latter of which has resulted in the reduction of over 16,000 plastic water bottles in the first 3 months. The Green Team installed secure bike storage areas, earning the company a Bike Friendly Business certification through The League of American Bicyclists, as well as other initiatives to improve tenant wellness.
Founded in 1980, IFMA is the world's largest and most widely recognized international association for facility management professionals, supporting 24,000 members in 104 countries.